Red Wine Leather Collar and Lead
Look great, on a leash!
From the Red Wine collection, introducing our deluxe collar with lock, key and leash! From our stunning Deep Red Real Leather to our Rose Gold hardware this is the perfect addition to any bondage kit.
More Info
Great for couples' play
Command Your Desires
Ignite your senses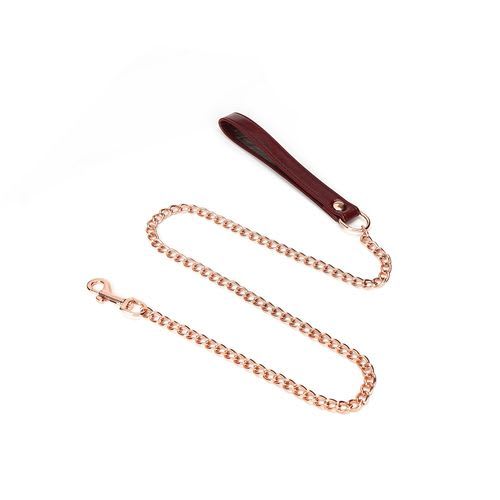 Lead me on!
This gorgeous Rose Gold set will have you following your dom wherever they go, and not just because they have the reins.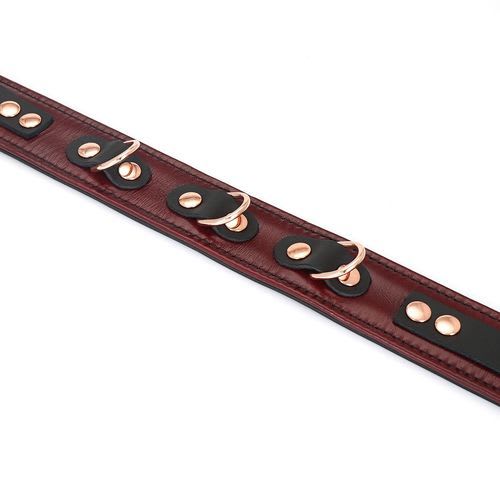 In the detail!
Who said hardware is just for handbags? This gorgeous blindfold is adorned with Rose Gold hardware, bringing a bit of bling to your bedside table.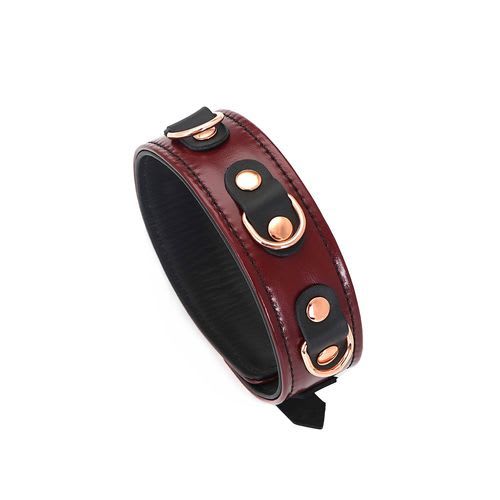 Red, Red Wine!
Red, Red Wine! Part of the Red Wine Leather range, this collar is gorgeous solo but looks even more amazing when paired with our other items from this collection.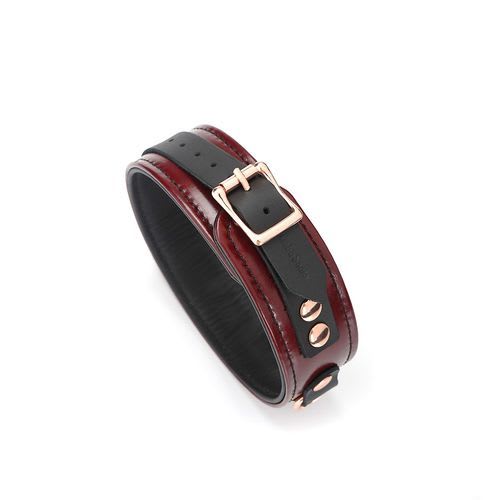 Versatility is Key!
This statement piece can also be worn outside of the bedroom as a standalone leather choker. Releasing quickly with the easy-release O-rings.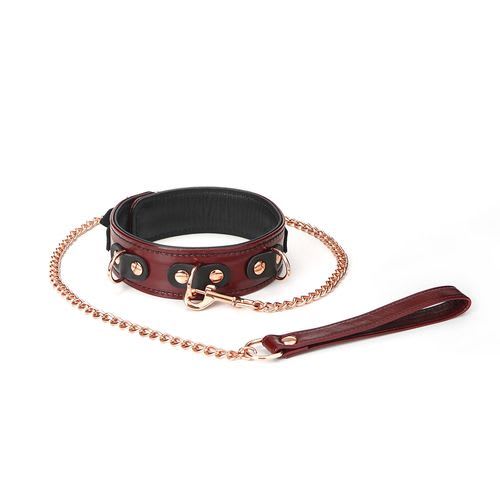 Wine and Bind!
Intoxicate your desires with our Red Wine Leather Collar and Lead. Unleash your fantasies as you explore the intoxicating dance of control and surrender.
Specifications
Dimensions:
24 x 10.7 x 7.6 cm (9.4″ x 4.2″ x 3″)
Weight 480g (1.1lb)
42 inch leash
Usually shipped the next working day and delivered in plain packaging
12 month manufacturer's warranty on all Hot Octopuss products
By using and visiting the Hot Octopuss website and by submitting your personal data to us, you agree to us using your personal data as set out in our Privacy Policy. Hot Octopuss is committed to protecting and respecting your privacy.
Your satisfaction is our number one priority! If you didn't have a wake-the-neighbours or "Quick! Grab a mop!" level of satisfaction with your purchase, we want to fix that.