DiGiT
The powerful finger vibrator that adds stimulating vibration to every touch – Show Bad Sex the Finger!
Undeniably delightful, DiGiT is our most beautiful and ergonomic sex toy yet. This versatile finger vibrator will enhance the way you masturbate and take sex and foreplay to new levels. With its large rumbly motor and five power settings, DiGiT will turn your fingers into superheroes!
Includes
1 x DiGiT
1 x Travel pouch
1 x Instruction sheet
1 x Warranty sheet
1 x Charging cable
Elegantly sculpted, DiGiT's sweeping curves adorn your fingers like a custom piece of jewellery. Subtle, unobtrusive yet incredibly powerful, DiGiT's large rumbly motor will give your fingers superpowers!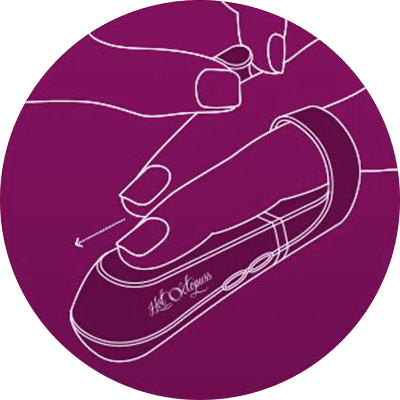 Wearable Vibrator
DiGiT is a small but powerful, wearable finger vibrator. Designed to feel like part of you, DiGiT curves seamlessly around your fingers to become an extension of your body.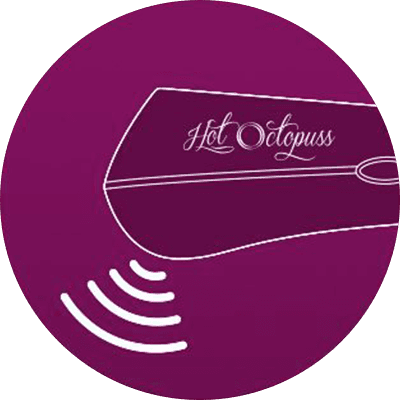 Handy Clit Finder
Powerful clitoral stimulation during sex, designed to feel like an extension of your hand, targeted stimulation or sweeping strokes are only a touch away.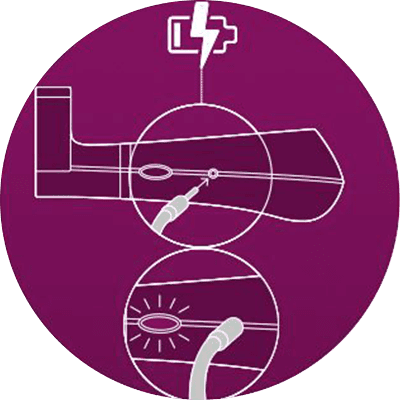 Super-Re-Charged
Supercharge your solo sessions or hand over the reins to your partner. No more AA batteries the DiGiT is fully rechargeable (more eco friendly).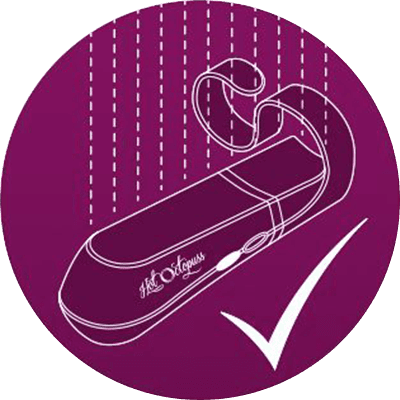 Make a splash
Wetter is better. DiGiT is 100% waterproof, so you can enjoy it in the shower, bath or hot tub.
Dimensions
3.4 x 1.8 x 1.2 In
87.5 x 48 x 31mm
Dimensions (with packaging)
3.9 x 2.5 x 1.9 In
100 x 65 x 50mm
Weight
1.3 oz
58g
Weight (with packaging)
3.3 oz
94g

Specifications
Material: Silicone, PC
Colour: Black
Function: 5 Speeds, 5 vibration modes
Battery: Rechargeable Li-ion 3.7V 230mAH
Noise Level: < 40dB
Running Time: 40 minutes
Charging: USB Cable
Charging Time: 2 hrs
Waterproof: Yes
Does the toy fit all shapes and sizes of fingers?
The finger grip on the DiGiT is flexible, meaning one size fits most.
What do I do if my fingers won't fit?
If you can't slide you fingers into the finger grip you can stretch the grip around your fingers as shown in the manual. If you find that neither of these methods work for you, you can contact our customer support team, and we will be able to find a solution for you.
How do I clean my toy?
Our waterproof toys can simply be rinsed. Alternatively, and for those toys that are not waterproof, use toy cleaner or wipe with a damp cloth.
Usually shipped the next working day and delivered in plain packaging
12 month manufacturer's warranty on all Hot Octopuss products
By using and visiting the Hot Octopuss website and by submitting your personal data to us, you agree to us using your personal data as set out in our Privacy Policy. Hot Octopuss is committed to protecting and respecting your privacy.
Your satisfaction is our number one priority! If you didn't have a wake-the-neighbours or "Quick! Grab a mop!" level of satisfaction with your purchase, we want to fix that.