PULSE SOLO ESSENTIAL
Our multi award-winning Guybrator™, the sex toy for every penis
Use code

PLEASUREPALACE

for 50% off
Introducing the PULSE SOLO ESSENTIAL, our multi-AWARD WINNING sex toy for Penis owners. PULSE is designed to deliver earth shattering hands-free O's using our patented Pulse Plate Technology™. Feel a sensation that you have never felt before. Dubbed the world's first Guybrator™ PULSE uses oscillation, not vibration. PULSE can be used from flaccid or erect with no stroking necessary! Allowing you to kick back, relax and use your hands for other things (if you catch our drift). Alternatively, grab some lube and take your experience up a notch making PULSE a next-generation masturbator, feel the oscillation deep into the Frenulum and have an orgasm that'll leave you begging for an encore.
Includes
1 x PULSE SOLO ESSENTIAL
1 x Travel pouch
1 x Instruction booklet
1 x Charging cable
1 x Warranty sheet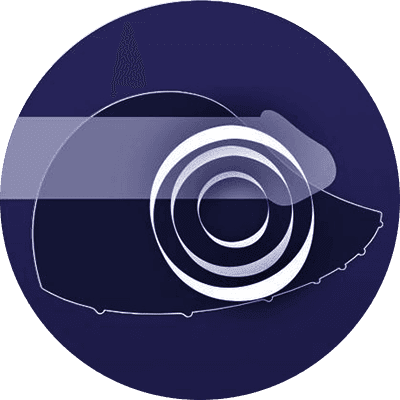 PULSE SOLO ESSENTIAL is the first of its kind to use this level of cutting-edge technology in male edging sex toy design.
Powerful, high-amplitude oscillations delivered by our patented PulsePlate Technology™ directly into the Frenulum - with mind-blowing results.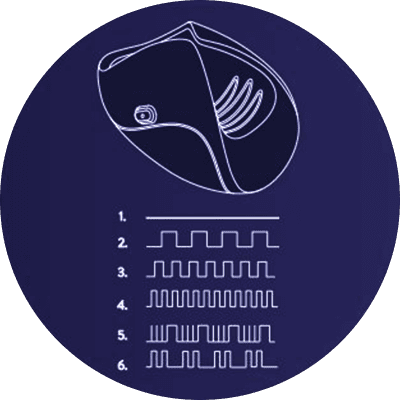 Edge Extreme!
It's not all about the end result! The PULSE is the first of its kind to use this level of cutting-edge technology in a sex toy. Use PULSE to bring yourself close to orgasm, cycle through the vibration patterns and build up to that intense explosion.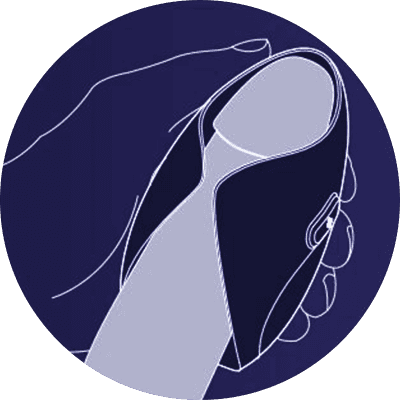 Hands-Free Climax
No need to stroke! Our multi-award-winning sex toy can make you cum hands-free, without the need for stroking. Simply hold it in place and let the PULSE do the work! Alternatively, apply some lube for mind-blowing strokeable satisfaction - the choice is yours!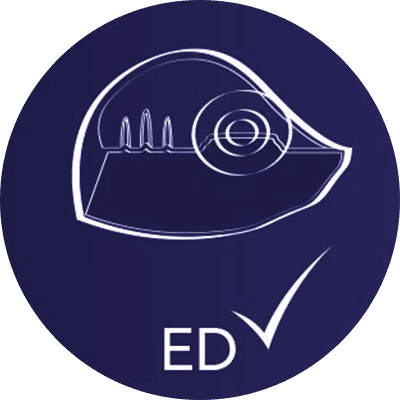 Ready or Not
We've designed the PULSE SOLO ESSENTIAL to deliver pleasure with or without an erection; which makes it perfect for those with ED. Let the PULSE'S soft sides envelop your penis and relax and enjoy as the toy does all the work for you.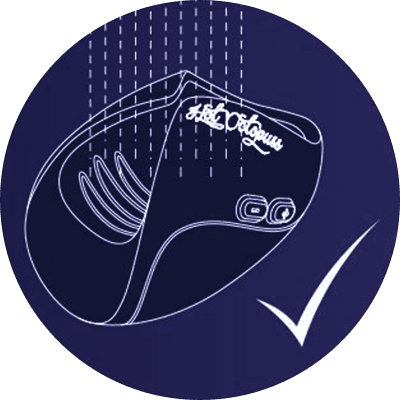 100% Waterproof
The wetter the better! Enjoy the full force of PULSE in the bath, shower, hot tub or even under a waterfall!
Charged to the Max
The PULSE SOLO ESSENTIAL is fully rechargeable with up to 1 whole hour of playtime available off a single charge. Fast recharging via supplied USB cable makes it a more eco-friendly option than battery-operated toys. Who knew Green could feel this good?
Dimensions
2.87 x 2.63 x 4.17 In
73 x 67 x 106mm
Dimensions (with packaging)
6.29 x 3.93 x 3.93 In
160 x 100 x 100mm
Weight
7.76 oz
220g
Weight (with packaging)
11.2 oz
320g
Specifications
Material: Silicone, ABS
Colour: Smoke
Function: 9 Speed Oscillator, 6 vibration modes with adjustable frequency
Motor: 3.6V Precision Microdrives
Battery: Rechargeable Li-ion 3.7V 420mAh
Noise Level: < 55dB
Running Time: Up to 1 hour
Charging: cable
Charging Time: 3h
Waterproof: Yes
PulsePlate Technology™
Our PulsePlate Technology™ uses powerful oscillations completely new to the sex toy industry. We're about to get a little technical, but don't let that turn you off.
The technology behind PULSE SOLO ESSENTIAL and DUO has its origins in medical science, where studies have revealed the precise frequency and amplitude of vibrations necessary to allow orgasm in men with Spinal Cord Injury (SCI). While our product is not a medical device, we use cutting-edge tech – our PulsePlate Technology™ – to stimulate the frenulum using oscillations. This leads to a unique experience for people who want to take their orgasms to the next level. But it also gives those who struggle with conventional sex and masturbation the chance to once again enjoy pleasure.
Can the Pulse be hands free?
Unlike a stroker, you do not need to manually move the PULSE for it to work. As long as the PulsePlate is in the right place it can take you from flaccid to orgasm, even if you cannot get erect!
For some members the PULSE will happily grip on with no help, but depending on your build and what position you are in it might need some help staying in just the right place though.
What is the difference between a SOLO Essential and SOLO LUX/DUO and DUO LUX?
The SOLO/DUO LUX comes with a watch remote(s) which can be used to operate all the features of the PULSE. It also has a higher top speed, and a longer stroke to the piston meaning it's more powerful at every setting.
Finally it has a turbo button which toggles the highest setting on and off. (SOLO ONLY – The SOLO LUX has a magnetic charging cable and the Essential has a plug in cable)
Will the PULSE fit me?
All bodies are different, but as a general rule you would need a minimum flaccid length of 3 ¼" (8.5cm), and a maximum girth of 8" (20cm) which is about 2 ½" (6.5cm) wide.
There is no maximum on length or minimum on girth.
Toy
Technology
Couples Play
Remote
Turbo
Connected
Power
Magnetic Charging
Stroker/Static
Hands-Free
Waterproof (not the remote)
PULSE SOLO ESSENTIAL
PulsePlate Technology™
3,950rpm
Both
PULSE DUO LUX
PulsePlate Technology™
4,850rpm
Both
PULSE SOLO LUX
PulsePlate Technology™
4,850rpm
Both
PULSE SOLO INTERACTIVE
PulsePlate Technology™
4,850rpm
Both
PULSE DUO
PulsePlate Technology™
3,950rpm
Both
JETT
Treble & Bass Technology™
n/a
Static
Usually shipped the next working day and delivered in plain packaging
12 month manufacturer's warranty on all Hot Octopuss products
By using and visiting the Hot Octopuss website and by submitting your personal data to us, you agree to us using your personal data as set out in our Privacy Policy. Hot Octopuss is committed to protecting and respecting your privacy.
Your satisfaction is our number one priority! If you didn't have a wake-the-neighbours or "Quick! Grab a mop!" level of satisfaction with your purchase, we want to fix that.