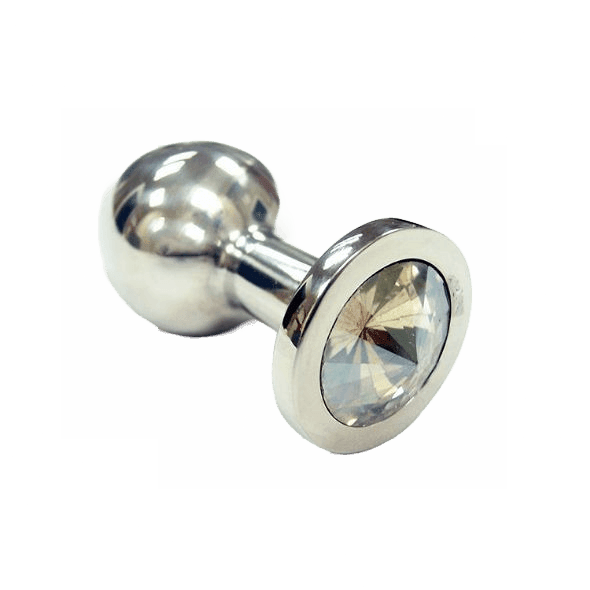 Stainless Steel Anal Butt Plug (Small)
Bring on the welcome party to anal play!
This stainless steel butt plug features a faceted gem and is a friendly 25mm x 57mm. The steel design gives it a satisfying weight and can be chilled ahead of time for additional sensory play. Enjoy with lube.
More Info
This smooth solid stainless steel butt plug It has a smooth tapered tip allowing for an easy and controlled penetration.
Complete with a jewelled base and can be cooled or warmed.
Size: 25mm (.95 inches) at widest point and 57mm ( 2.25 inches) in length.
How quickly do you dispatch?
We ship Monday to Friday and in most cases the next working day.
Where do you ship from?
We have warehouse hubs in Europe, North America and Australia.
Usually shipped the next working day and delivered in plain packaging
12 month manufacturer's warranty on all Hot Octopuss products
By using and visiting the Hot Octopuss website and by submitting your personal data to us, you agree to us using your personal data as set out in our Privacy Policy. Hot Octopuss is committed to protecting and respecting your privacy.
Your satisfaction is our number one priority! If you didn't have a wake-the-neighbours or "Quick! Grab a mop!" level of satisfaction with your purchase, we want to fix that.