Sex Toys Are Good For You
9 July 2023


Back in Ancient Greece, most female health concerns were dismissed under the umbrella term "wandering womb". According to this (obviously false, in case you're sitting open-mouthed) belief, women's wombs wandered all over the body, causing "hysteria". And the cure? Regular sex with a man to help keep it in place.
Oddly enough, though it's a theory rooted deeply in misogyny, it's not completely wrong. Not the hysteria - that's just ancient doctor speak for "I don't get it". But regular penetration is genuinely good for your vaginal health. And thanks to sex toy companies like Hot Octopuss pioneering pleasure, these days, you don't need a real-life penis to keep yours healthy and ready for action. You can take great care of yourself if you're solo using a vibrator like Kurve, from perimenopause until well into your senior years.
WAIT - MY VAGINA IS AGEING?
Yes, your entire body is ageing inside and out - that's life! It's known as vaginal atrophy - a term almost as unappealing as "geriatric pregnancy" for women over 35. And since it's understandable if this glimpse into your body's very natural future makes you a little scared, consider this your trigger warning - things are about to get real.
In the run-up to and after menopause, the blood supply to your uterus and ovaries will decrease dramatically, as you're no longer using them. And unless you're having regular sex, your vagina will start to dry and shrink in diameter and length.
But don't be scared - this isn't Ancient Greece, and in 2023, dildos and vibrators in all shapes and sizes exist! Even just 15 minutes a day using an internal toy will get that blood flowing, as well as thicken the vaginal walls so that your lubrication glands still keep working.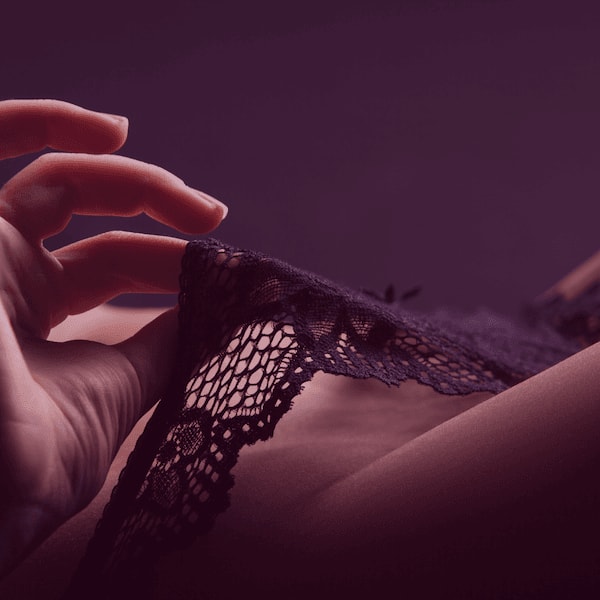 I'VE NEVER USED INTERNAL TOYS
At Hot Octopuss, we naturally think all sex toys are the best invention since sex itself. But it's completely understandable to be apprehensive about using internal toys - especially if you're a newbie.
Dildos and vibrators scare me
Most fears about internal toys are easily assuaged. Dildos can't get lost inside you, you can't push too far, many are silent, and they don't have to be penis-shaped if you find that uncomfortable. You can go as deep or shallow as you like, as fast or slow as you enjoy, and you can build up to insertion by using it on your vulva - remember, as medically sound as it may be to keep your vagina's blood pumping, it's also great for mind-blowing orgasms, which boost your general wellbeing.
I only have clitoral orgasms
So far! But did you know that your entire clitoris is 10cm long, made entirely from erectile tissue, and is attached to your vaginal walls and vulva? Not only will penetration with toys that (unlike with a partner) you control completely have health benefits, you could discover brand new pathways to pleasure by experimenting with pressure and speed. Think of your external clit as the tip of a very sensitive iceberg - now go and explore.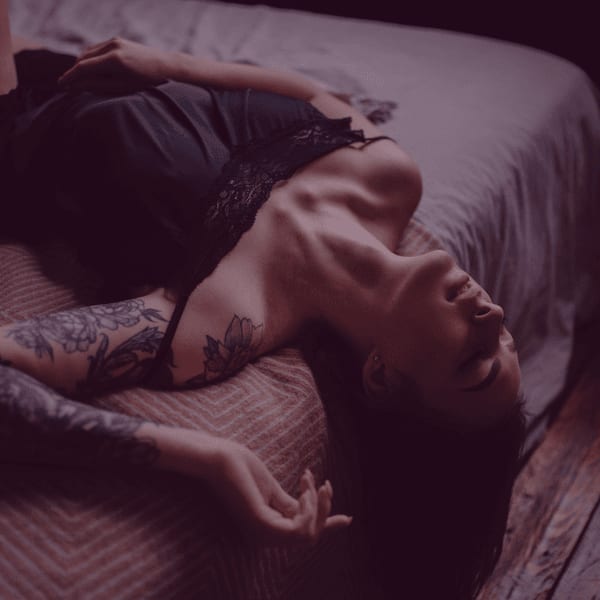 Ok, how do I use this thing?
With any sex toy, experimentation and exploration are key. But it's also important to get your mind and body ready, so here's a quick checklist:
Get hot - watch some porn or have a bath to put you in the mood
Lube is key - so have plenty nearby
Start shallow - then increase depth and pressure slowly
Do your Kegels - it mimics an orgasm and can prompt one
Change tempo - till you discover what works for you
Add external stimulation - to intensify your orgasm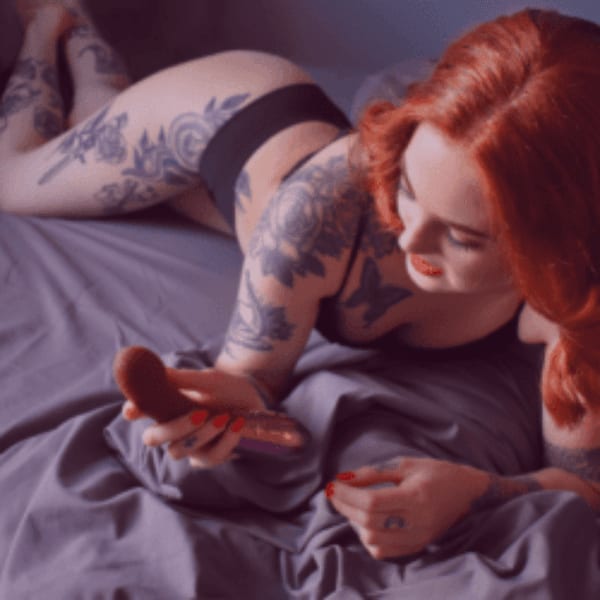 WHICH VIBRATOR SHOULD I GET?
If you're exploring sensations with internal toys, we highly recommend one of our bestsellers - Kurve. With its super squidgy tip, pioneering dual-motors (bass and treble), 25 speed modes, and 5 vibration patterns, it's the perfect tool to go as slow and steady or fast and furious as you like.