PULSE SOLO INTERACTIVE
Connected video - The vibrating penis toy with interactive video content connections & mobile phone app remote control
The INTERACTIVE version of our award winning penis toy can make you cum hands-free whilst you watch your favourite interactive content. Connect it to your smartphone App and you or your partner can control the sensations remotely. Alternatively connect directly to your partner's interactive enabled device and direct their action straight from your toy.
Includes
1 x PULSE SOLO INTERACTIVE
1 x Travel pouch
1 x Instruction booklet
1 x Magnetic charging cable
1 x Warranty sheet
Connect the sex toy to one of over 4,000 interactive videos (2D or VR) on a range of different content platforms. Feel every movement made by your favourite stars, mimicked through the oscillations on PULSE SOLO INTERACTIVE
Navigating the new world of interactive pleasure is easy and safe. Use the mobile app to connect with friends, make video calls, watch interactive videos, and control Kiiroo Bluetooth-enabled devices
Powerful, high-amplitude oscillations delivered by our patented PulsePlate Technology™ directly into the Frenulum - with eye crossing results
Connect to your partners' Kiiroo compatible devices from anywhere in the world or via Bluetooth for close up play. Feel every movement they make. Share your pleasure with them through the FeelConnect mobile app.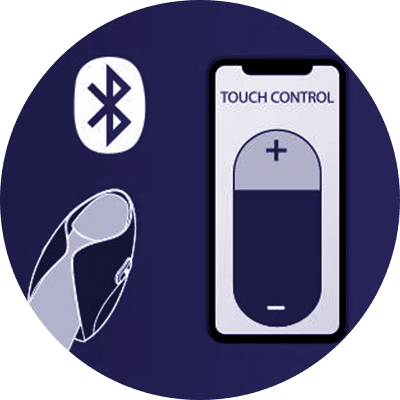 Bluetooth Phone Connection Remote Control
Navigating the new world of interactive pleasure is easy and safe. Use the mobile app to connect with friends, make video calls, watch custom interactive videos, and control Kiiroo compatible Bluetooth-enabled devices.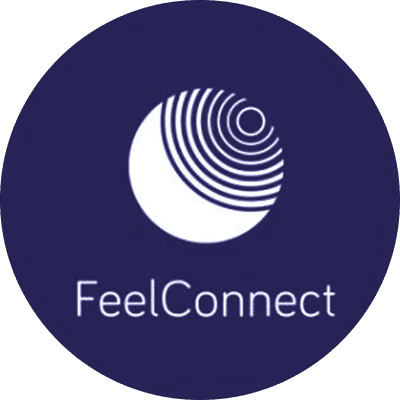 FeelConnect App
Download the FeelConnect app from the App Store or Google Play Store and begin your experience. Alone, together, or connected over Bluetooth or WIFI.
Connect to 18+ Interactive Videos
Connect the toy to one of over 4,000 interactive videos (2D or VR). Feel every movement made by your favourite stars, mimicked through the oscillations on PULSE SOLO INTERACTIVE.
Kiiroo Compatible
If you are in a long-distance relationship then this toy can blow both your minds at the same time - simply connect your Kiiroo compatible toys via Bluetooth or WIFI for double the fun.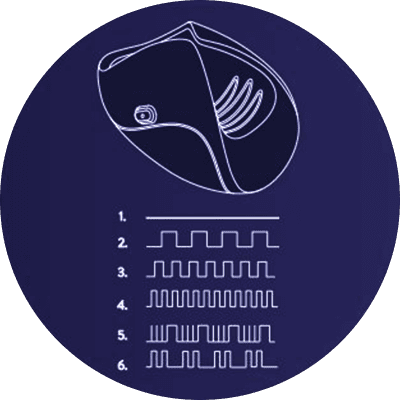 Edge Extreme!
With 6 tantalising vibration patterns, experience cutting-edge technology in sex toy design for extreme edging sensations.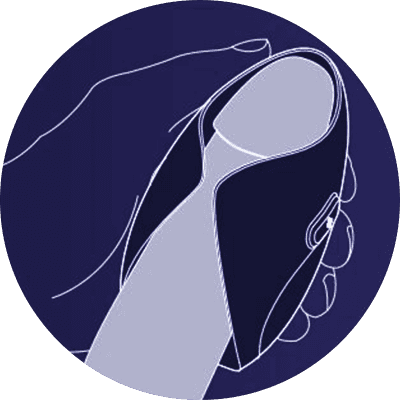 Hands free climax
PULSE SOLO INTERACTIVE's innovative design and clever use of PulsePlate Technology™ means there is no need to stroke. Simply hold it in place, connect the FeelConnect App and let it do all the work to a hands-free orgasm.
Alternatively, squeeze on some lube to transform PULSE into a next-generation masturbator perfect for stroking. The choice is yours.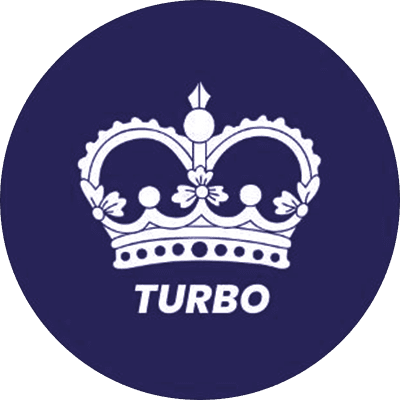 Turbo Power
Unleash the power. With a quick press of the Turbo button on the device or via the App you will access 4,450rpm of sheer power - be warned, you better hold tight!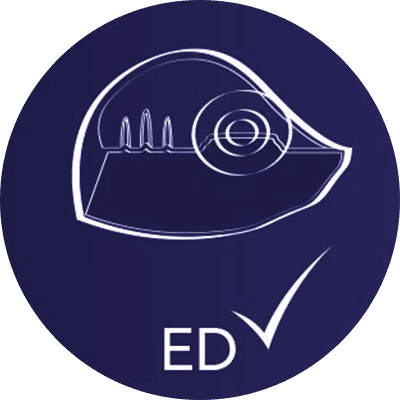 Ready or Not
With PULSE SOLO INTERACTIVE, you can even enjoy masturbation without an erection, perfect for those with ED or older people who might just like some extra help.
Simply put your flaccid penis into the toy and let the PulsePlate™ do all the work.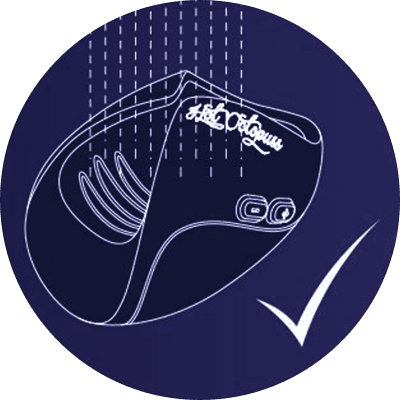 100% Waterproof
Enjoy the rumbling sensations in the shower, bath or hot tub. Or, squeeze on some lube to transform your PULSE into a next-generation male masturbator.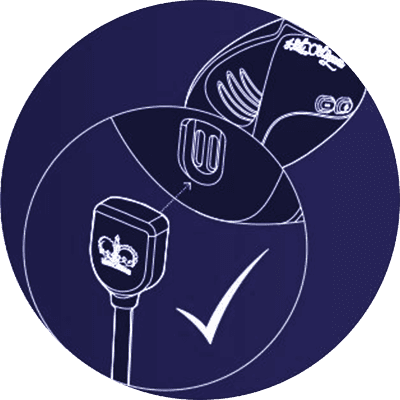 Charged to the Max
The PULSE SOLO INTERACTIVE is fully rechargeable with up to 45 minutes of solo fun time available off a single charge. Fast recharging via magnetic USB cable.
This no batteries approach makes it a whole lot greener as a sex toy.
Dimensions
4.6 x 2.6 x 2.8 In
117 x 67 x 72mm
Dimensions (with packaging)
6.29 x 3.93 x 3.93 In
160 x 100 x 100mm
Weight
7.76 oz
220g
Weight (with packaging)
11.2 oz
320g
Specifications
Material: Silicone, ABS
Colour: Smoke
Function: 9 Speed Oscillator, 6 vibration modes with adjustable frequency
Motor: 3.6V Precision Microdrives
Battery: Rechargeable Li-ion 3.7V 420mAh
Noise Level: < 55dB
Running Time: Up to 45 minutes
Charging: cable
Charging Time: 3h
Waterproof: Yes
PulsePlate Technology™
Our PulsePlate Technology™ uses powerful oscillations completely new to the sex toy industry. We're about to get a little technical, but don't let that turn you off.
The technology behind PULSE SOLO ESSENTIAL and DUO has its origins in medical science, where studies have revealed the precise frequency and amplitude of vibrations necessary to allow orgasm in men with Spinal Cord Injury (SCI). While our product is not a medical device, we use cutting-edge tech – our PulsePlate Technology™ – to stimulate the frenulum using oscillations. This leads to a unique experience for people who want to take their orgasms to the next level. But it also gives those who struggle with conventional sex and masturbation the chance to once again enjoy pleasure.
Can the Pulse be hands free?
Unlike a stroker, you do not need to manually move the PULSE for it to work. As long as the PulsePlate is in the right place it can take you from flaccid to orgasm, even if you cannot get erect!
For some members the PULSE will happily grip on with no help, but depending on your build and what position you are in it might need some help staying in just the right place though.
What is the difference between a SOLO ESSENTIAL and SOLO INTERACTIVE?
The Solo Essential is extremely effective, however the PULSE SOLO INTERACTIVE can connect to your smartphone through the 'FeelConnect' app, giving incredible control over intensity and vibration patterns.
The SOLO INTERACTIVE can also connect to interactive video content which stimulates and pulsates as your favourite stars get busy together.
Both toys can get you there hands free, but the Interactive is, not too surprisingly, a lot more interactive!
Will the PULSE fit me?
All bodies are different, but as a general rule you would need a minimum flaccid length of 3 ¼" (8.5cm), and a maximum girth of 8" (20cm) which is about 2 ½" (6.5cm) wide.
There is no maximum on length or minimum on girth.
What is interactive content?
Interactive content provides the user with the ability to immerse themselves into their favourite videos. Users will be able to sync their devices powered by Kiiroo to online videos in order to feel the actions in the video in real-time!
Where can I find interactive content?
There are many platforms that offer Interactive content, you can find videos at connect2feel.com, Naughty America, FeelX Videos, Pornhub, and more!
What do I need for interactive content?
You simply need a device powered by Kiiroo like the PULSE SOLO INTERACTIVE and the Feel Connect 3.0 application available in the Google Play and Apple App store.
What devices can I sync together?
All devices powered by Kiiroo have the ability to sync together through the FeelConnect 3.0 app!
Toy
Technology
Couples Play
Remote
Turbo
Connected
Power
Magnetic Charging
Stroker/Static
Hands-Free
Waterproof (not the remote)
Usually shipped the next working day and delivered in plain packaging
12 month manufacturer's warranty on all Hot Octopuss products
By using and visiting the Hot Octopuss website and by submitting your personal data to us, you agree to us using your personal data as set out in our Privacy Policy. Hot Octopuss is committed to protecting and respecting your privacy.
Your satisfaction is our number one priority! If you didn't have a wake-the-neighbours or "Quick! Grab a mop!" level of satisfaction with your purchase, we want to fix that.