JETT
JETT delivers an intense and completely hands-free orgasm.
Use code

ROYALTY

for 30% off
If you're looking for a hands-free orgasm, then JETT is the toy for you. This penis vibrator is the first of its kind to include our patented Treble and Bass Technology™, putting you in control of endless combinations of its intense Treble and rumbly Bass vibrations. This fully customisable Guybrator™ will have you begging for an encore in no time, especially if someone else is holding your remote control!
Includes
1 x Control unit
1 x Silicone sleeve
1 x 2x bullets
1 x Instruction sheet
1 x Warranty sheet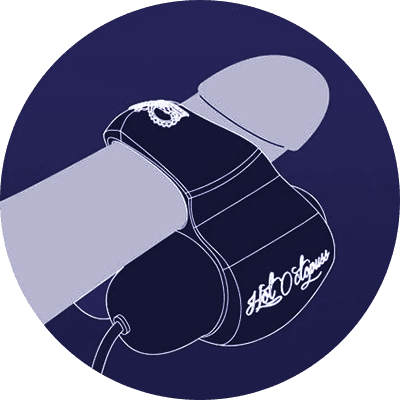 Worn against the frenulum, below the tip of the penis, JETT's flexible sleeve expands as you do, taking you effortlessly from first beat to mic drop, completely hands-free.
Start off soft if you like as JETT will get you hard in no time!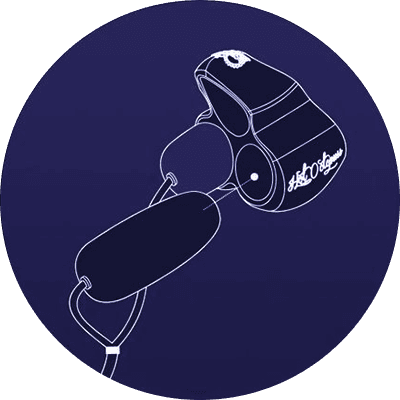 Start by pushing the bullets through the bottom two holes, once in, stretch the top hole and slide yourself in. If you are particularly girthy, it might be easier to put the toy on whilst flaccid.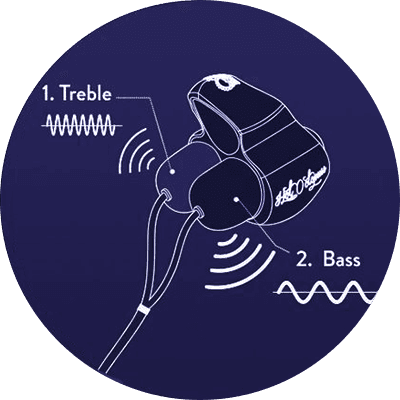 Now that the toy is on and you're ready to go, start experimenting with endless combinations of Treble and Bass vibrations. Take edging to the limits - your frenulum will thank you!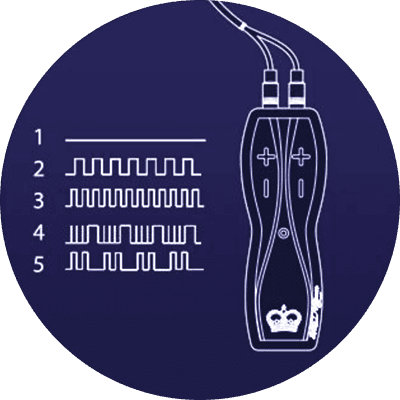 Find your frequency
While the Treble Bullet emits powerful high-frequency waves, the Bass Bullet delivers deep, rumbly vibrations.
With 5 Treble power settings, 5 Base power settings and 5 tried and tested vibration patterns, you are sure to find your perfect frequency.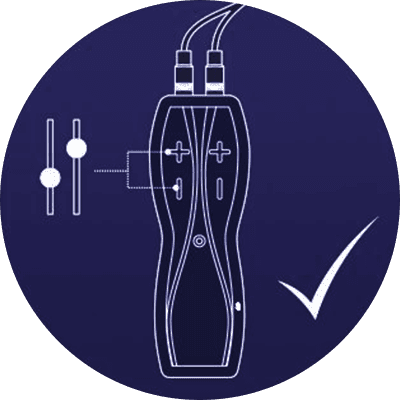 Hands free orgasms
Slip Jett onto your soft penis, turn it on and watch the sleeve expand with you. Once you've found the perfect setting, sit back and let the toy do all the hard work- no hands required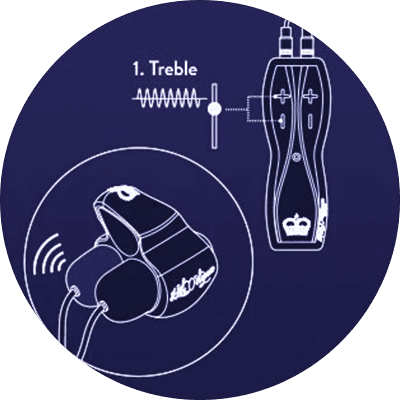 Just the Treble
Just like the tweeter speaker on your stereo, the Treble bullet emits high-frequency vibrations. These vibrations are tingly yet powerful and really play with your nerve endings.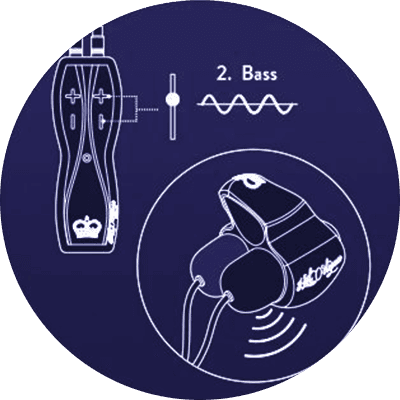 Just the bass
The vibrations emitted for the Bass bullet are similar to those you'd experience from your stereo's subwoofer. These deep, rumbly vibrations go right through your body all the way to your core.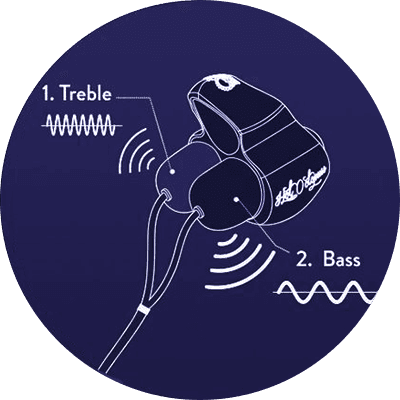 Treble & Bass Combined
This is where the real magic happens. 1 plus 1 really does equal 10 in the case of JETT. When played together, the Treble and Bass bullets begin to oscillate with one another creating an amazing pulsing/throbbing sensation. Just hold tight and wait for the inevitable crescendo.
Dimensions
2.3 x 2.5 x 1.4 In
60 x 65 x 37mm
Dimensions (with packaging)
5.9 x 5.9 x 1.96 In
150 x 150 x 50mm
Weight
4 oz
115g
Weight (with packaging)
8.32 oz
236g

Specifications
Material: Silicon, ABS
Colour: Black
Function: 2 x 5 speeds, 5 vibration modes
Battery: 4 x AA
Noise level: < 45dB
Running Time: over 1 Hour
Waterproof: No
What's the best way to use JETT?
You will get the most out of JETT if you play with different Treble & Bass settings.
Turning both bullets up to the max will cause the vibrations from each bullet to simply cancel each other out.
Do I need to have an erection in order to use JETT?
As long as the silicone sleeve isn't too loose around your penis (in which case you will need to hold the sleeve in place), you can use the toy completely flaccid.
Toy
Technology
Couples Play
Remote
Turbo
Connected
Power
Magnetic Charging
Stroker/Static
Hands-Free
Waterproof (not the remote)
JETT
Treble & Bass Technology™
n/a
Static
PULSE SOLO LUX
PulsePlate Technology™
4,850rpm
Both
PULSE DUO LUX
PulsePlate Technology™
4,850rpm
Both
PULSE SOLO ESSENTIAL
PulsePlate Technology™
3,950rpm
Both
PULSE SOLO INTERACTIVE
PulsePlate Technology™
4,850rpm
Both
PULSE DUO
PulsePlate Technology™
3,950rpm
Both
Usually shipped the next working day and delivered in plain packaging
12 month manufacturer's warranty on all Hot Octopuss products
By using and visiting the Hot Octopuss website and by submitting your personal data to us, you agree to us using your personal data as set out in our Privacy Policy. Hot Octopuss is committed to protecting and respecting your privacy.
Your satisfaction is our number one priority! If you didn't have a wake-the-neighbours or "Quick! Grab a mop!" level of satisfaction with your purchase, we want to fix that.